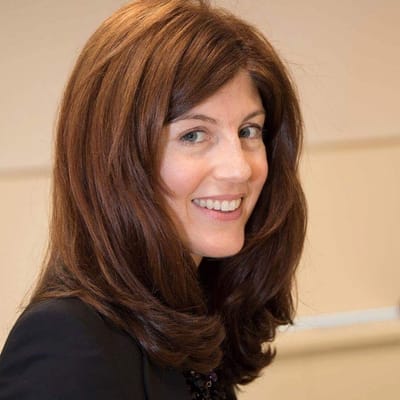 By Emma Wilhelm, GoDaddy
Nicole Rousseau isn't afraid to admit it: she loves millennials. After starting her Big Apple career in marketing, she moved into corporate training and leadership development, specializing in working with recent grads. Before long, her trainees were referring to her as "Queen of the Millennials." The nickname stuck.
Today, Nicole operates Queen of the Millennials, her own millennial training and coaching business, as well as a broader consultancy called Coachable Solutions.
A fellow coach helped Nicole see the untapped opportunity for millennial coaching and training in New York City and beyond. Her peer felt unequipped to advise parents who were seeking advice about how to support their millennial sons and daughters entering the workforce. But Nicole had the perfect background to guide young professionals, their parents and their employers.
Nicole's resume includes a bachelor's degree in psychology from Smith College, an MBA from New York University and a coaching certificate from Columbia University. She also has a wealth of real-world experience in corporate environments, schools and working one-on-one with private clients. Her diverse background lines up nicely with her target audience.
To launch Queen of the Millennials online, Nicole turned to GoDaddy.
She admits, "As a startup, you have to do it all.
Nicole's business philosophy is to listen to the marketplace — her potential customers — and fill their needs by tapping into her own expertise. The best part? She really loves the work, which makes it a lot easier to sell her services.
With video, Nicole hopes to convey some of her top strengths, including her presence as a teacher and coach.
Nicole has some advice for others who are contemplating entrepreneurship.
Since starting her own business, Nicole has learned that she needs to continue evolving her business practices to find the best model for attracting new clients. And it's important to be creative and keep trying new things.
Nicole has always been future-focused and open to learning, so it stands to reason that she'll be able to learn and grow with her millennial mentees. She has lots of goals for Queen of the Millennials.
In addition to providing one-on-one coaching, she'd like to do more work with groups and companies. She also wants to push out free video content to her target audience to drive business leads and bring in some ad revenue on the side.
Looking five or ten years down the road, Nicole hopes to be running a large practice that employs other coaches and practitioners. She'd like to travel to events to speak, present research and sell products. She'd also like to find a way to give back to the community — possibly by creating something for public schools.
Currently, Nicole feels like her business life is blended with her personal life, and she likes it that way. And trainees and students become my friends," she says.
When she's not actively building her business, Nicole likes to spend time at the park with her rescue dog, a playful guy who needs a lot of walks and playtime.
Based on her energy and enthusiasm, it's clear that she has lots of human fans, too. She has a knack for working with people — young adults in particular. And she's modeling the way for how to build a meaningful career.
When coaching young clients on how to build their own personal brand, Nicole says it's important to know who you are, what you do well, and whether there's a market for it.
By Emma Wilhelm